My Story
---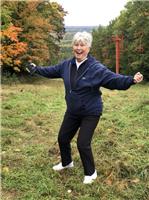 Wow! If you have not noticed, BEING WELL REALLY ROCKS! And yes!  I am a healthier me...just by taking these powerful products! 
If you are looking for a stronger immune system, more natural energy, a bouncier walk, healthier bones, mental alertness as you age, then see what Stemtech products can do for you! True testimony. Click on
My Story
to view a short personal video of my rejuvenation just by adding Stemtech's 
whole body wellness products
to my diet. Can this happen to you?  Possibly.  The "miracle that needs to be supported" is in you - in your very own personal stem cells.  They hold the key to your ability to strengthen your own immune system naturally. To find out how you too can help yourself rejuvenate naturally, browse my web page, just click on the Title Tabs above.  
If you have questions, I would like to hear from you.
 I LOVE QUESTIONS! 
Contact me!
Or by email at
franhy4@gmail.com
P.S. For your Business Opportunity, Click HERE